The Art and Craft of Creating Reclaimed Flooring
Bringing old wood back to life again is a painstaking process that we approach as an Art. Transforming it into reclaimed wood flooring, while preserving patina wood surfaces and enhancing inner wood grain patterns, is our Craft. Barnwood flooring is a specialty we've practiced for more than 35 years, one fine board at a time.
AVAILABLE EITHER SOLID OR ENGINEERED
Reclaimed Wood Flooring Options from Whole Log Reclaimed
Flooring Details
Standard floor board thickness is ¾" for solid or engineered flooring. (We can customize to any thickness upon request)
Standard widths are a random 3"-6" mix, up to 8" upon request. (Wider than 8" and custom widths dependent on availability, but very doable)
Standard board lengths are 18" to 8'0", or longer by request (Avg length 3'-6') (Avg, length of Refined Classic Heart Pine floors generally longer (3'-8' up to 10')
All floorboards are guaranteed to be usable footage to minimize waste.
Reclaimed Wood Floor - Finishing
Our floors are normally sold unfinished. We've found that site finishing offers the best results for the money when it comes to reclaimed floors. Pre-finishing is available by request for amounts over 1000 sq ft.

Once installed, our floors can be sanded in place to achieve the desired degree of texture fineness. As a distributor of environmentally healthy wood oil finishes by WOCA, Woodcare of America, we can also assist you in color selection and finishing.
Key Benefits of Installing Reclaimed Wood Flooring

One-of-a-kind Floors From Last-of-a-Kind Wood

Much of the barnwood we use for our reclaimed wood flooring is antique, which means that it is made from trees harvested prior to 1910 during our nation's Industrial Revolution. These were primarily large, old-growth trees from virgin growth forests. Old-growth wood maintains a rich color even today, with intricate grain patterns and characteristics that are simply not found in newer wood from second-growth or more recent vintage trees. The wood we use for our reclaimed wood flooring is inherently more beautiful and more remarkable than wood of newer origin and creates floors that are each unique and one-of-a-kind.

Environmentally Friendly
Our reclaimed wood floors are created from salvaged wood, so no living trees have been cut to produce them. Most of the material has come to us from old barns or buildings that outlived their original usefulness. Through old wood recovery, we bring a second use and purpose, though that does come with a higher price for the time required for restoration. But giving new life to these old materials is a worthwhile endeavor. Otherwise, it would be a vanishing natural resource that cannot otherwise be replaced. With this in mind, the Leadership in Energy and Environmental Design (LEED) stewardship council, awards points to projects that include reclaimed wood.

An Investment in Future Values
As hardwood floors are a welcomed asset to your home or business, even more so are reclaimed hardwood floors. As barnwood and authentic reclaimed wood flooring become more prized because of their rarity in coming years, so too will be the investment you make in reclaimed flooring today.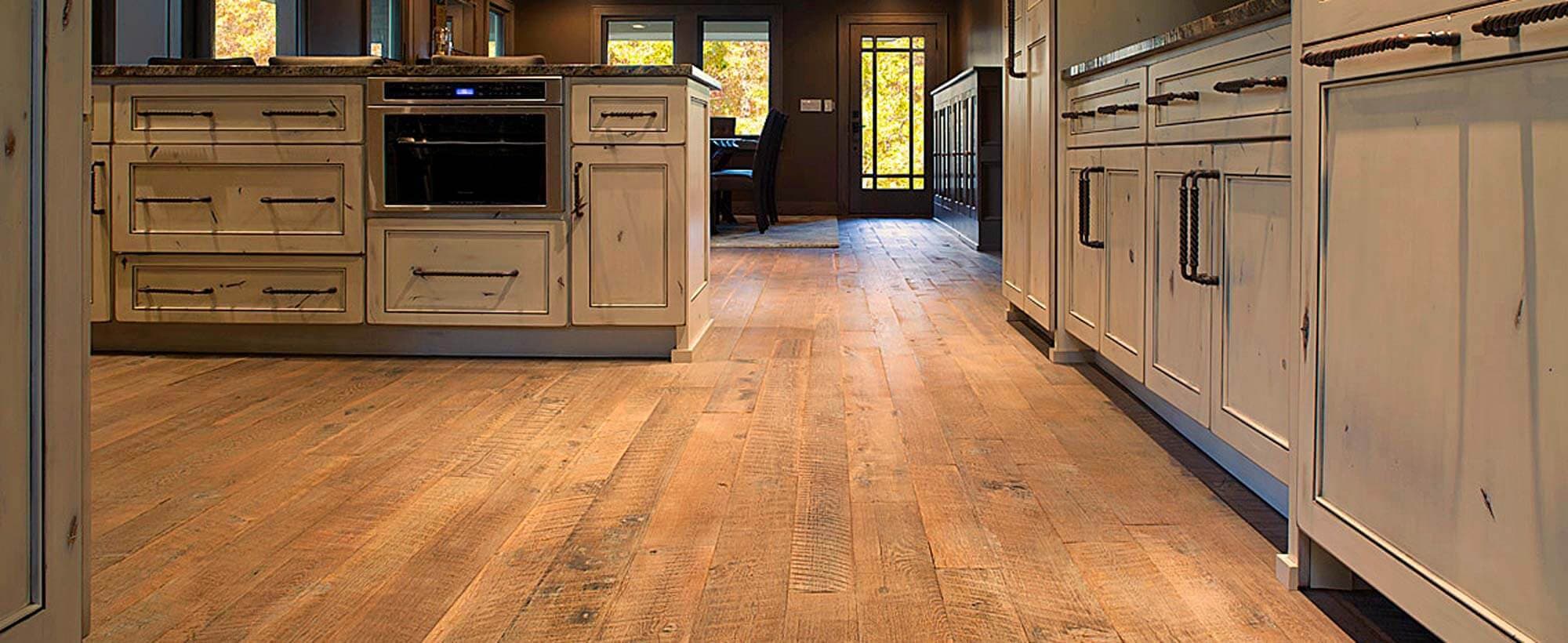 Barnwood Flooring: A History of Wood Reclamation
Reclaimed wood, also called antique wood or salvaged wood, comes from a variety of old buildings and structures and is then repurposed and milled for new use in homes and businesses. Barn wood is a conversation starter and many customers seek out barnwood flooring, but wood salvaged from other deconstructed sources can produce the same rustic effect.

We source our reclaimed wood from old factories, mills, barns, farms, and even shipyards. Much of the wood species we recover for flooring was originally harvested between 50 and 150 years ago. Many of the harvested trees were hundreds of years old even then. In the 18th and 19th centuries, forests were much larger than they are today, which means the wood used for structures was primarily old-growth lumber from the virgin natural forest.

Learn more about the wood species we reclaim: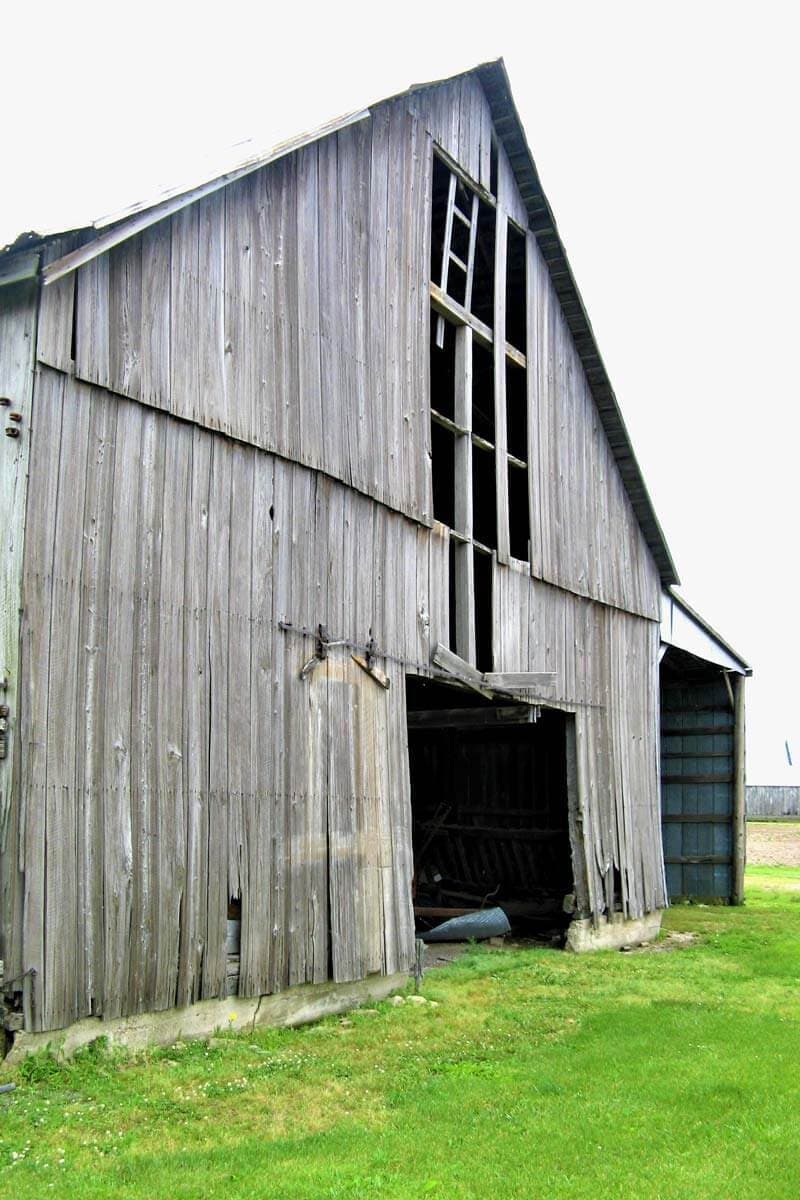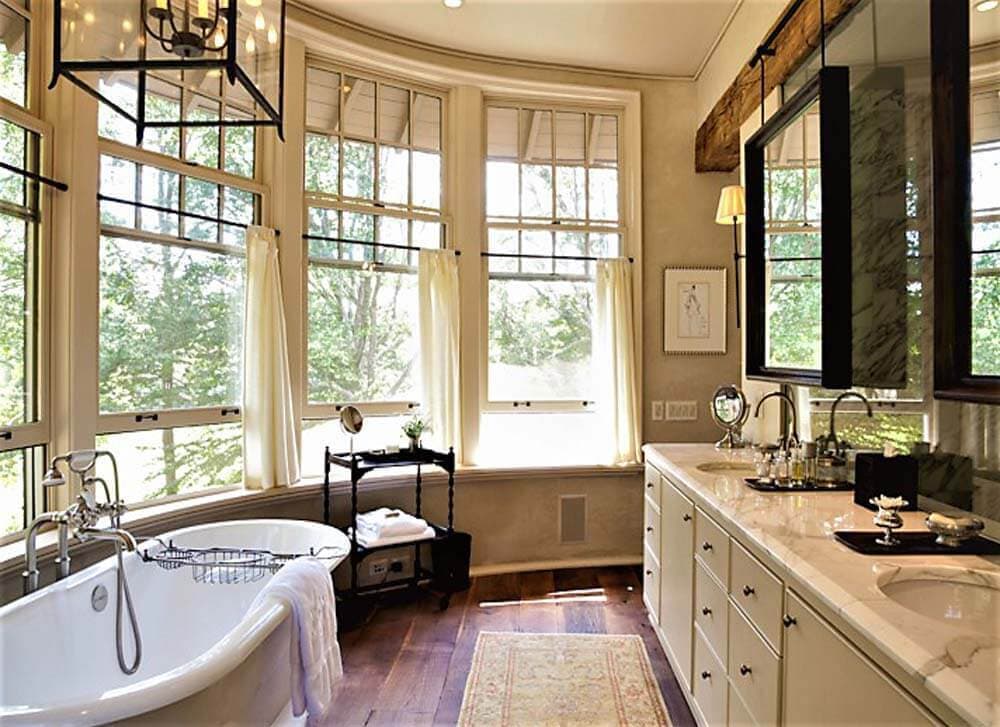 Why Homeowners Choose Whole Log Reclaimed
Since 1984, we've perfected the art of transforming antique and barn wood into unique and distinctive floors. We offer experience you can count on, and more:
A commitment to customer satisfaction
Advice and consultations on flooring and color selections, finishing and installation
Experience working with builders, designers, architects and homeowners
A portfolio of artisan wood floors installed throughout the Southeast and across the United States and beyond
Quality - which is reflected in our price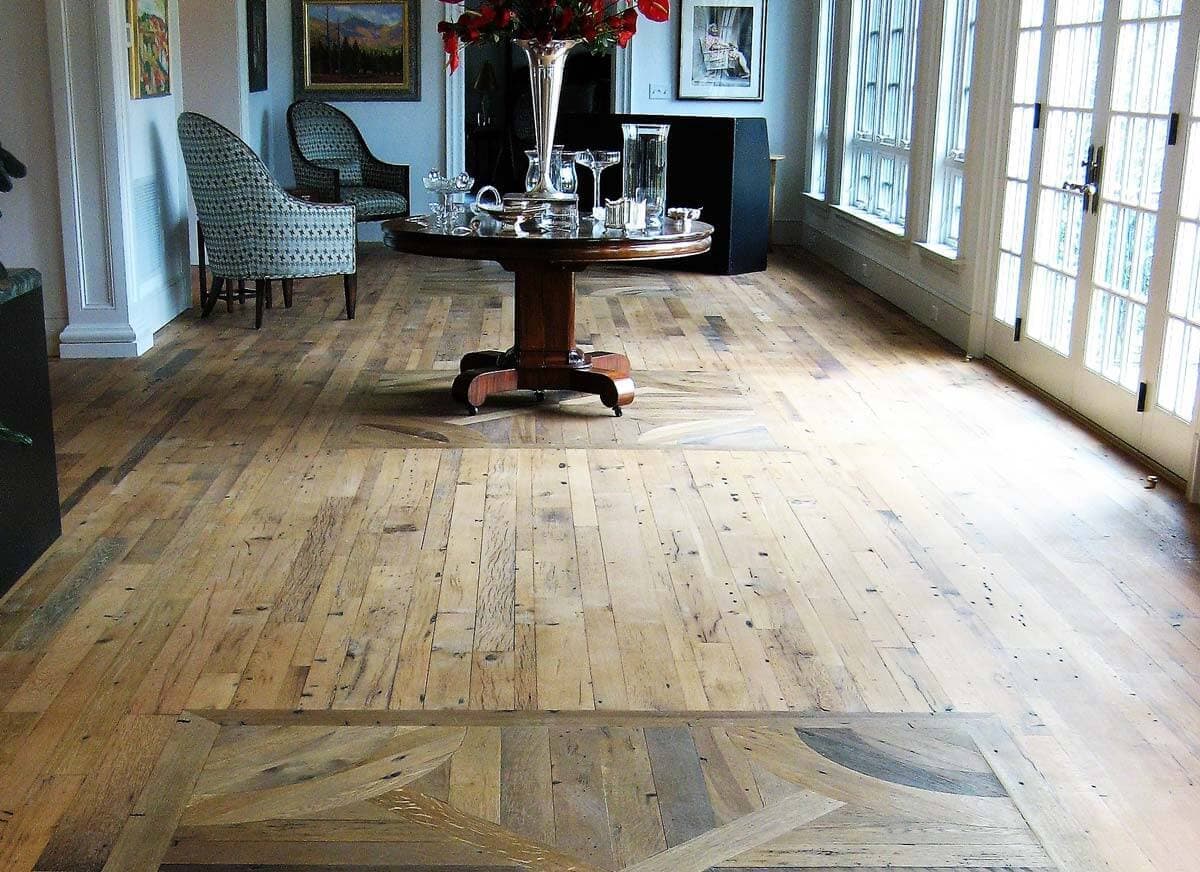 Why Builders and Architects Choose Whole Log Reclaimed
We understand what it takes to produce custom, high-quality antique reclaimed flooring and offer a variety of species, grades and grains. There's no one-size-fits-all here, but creating custom widths and lengths is standard procedure for us.