Whole Log Reclaimed can create the doorway to your dreams!
Whole Log Reclaimed can custom craft many different styles of doors to suit your needs. Whether you are looking for a sliding barn door for the interior of your home that will make a great conversation piece or you need prehung doors on the interior or exterior of your home, we can create well built, jaw-dropping doors that far surpass the quality and aesthetic of anything that you might find at a big box store.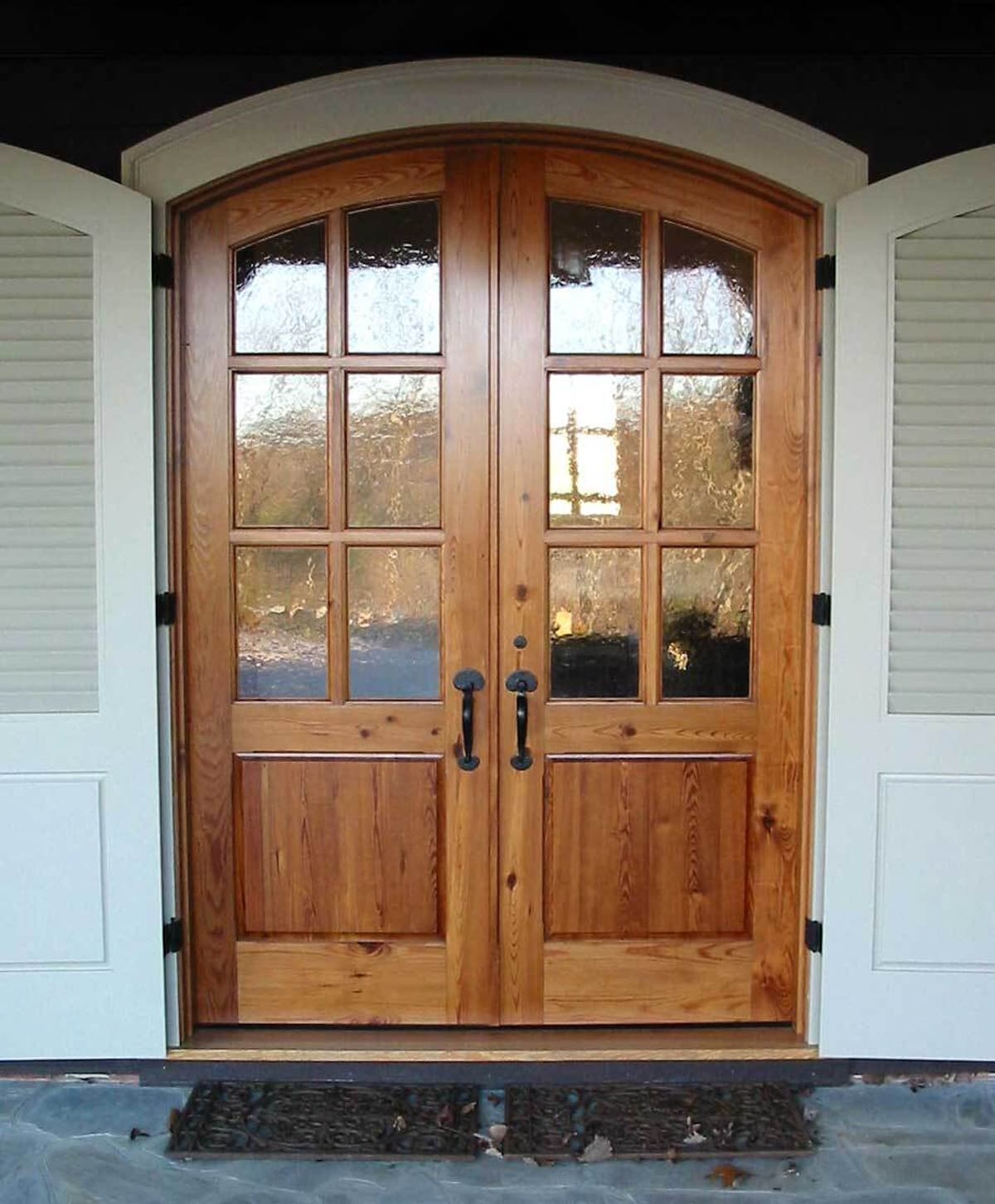 Sliding Barn Doors
We have made many interior sliding barn doors over the years. While there are a few traditional "standards" that we make here, such as a "Z" brace style, we can make a wide variety of designs that include alternating board directions and inlaid patterns. Most customers choose the rustic look of a sliding barnwood door that evokes memories of an old farmstead, but we can also utilize this antique reclaimed lumber to create designs that add flavor to a modern style home. If you find a picture of a sliding barn door that you like or make a drawing of something you have in mind, we can probably create it.
We generally do not supply the sliding hardware for the door, but if you are having difficulty finding the hardware that will work or have questions about what type of hardware you may need, we can help guide you to the right sources. If you can provide us with the size of your doorways, whether you need single or double sliding barn doors, we will work with you to design the door to work with your hardware so everything comes out just right.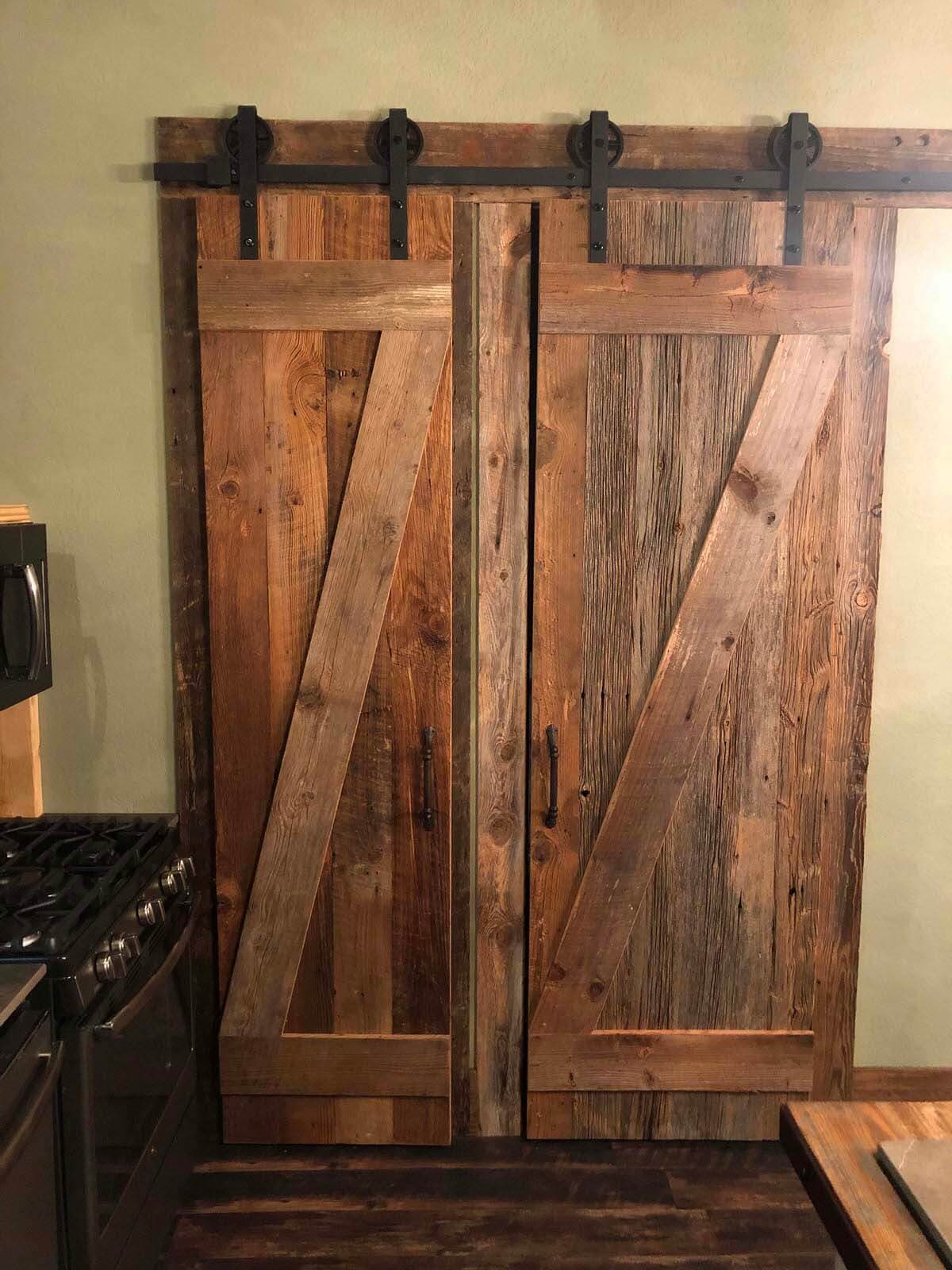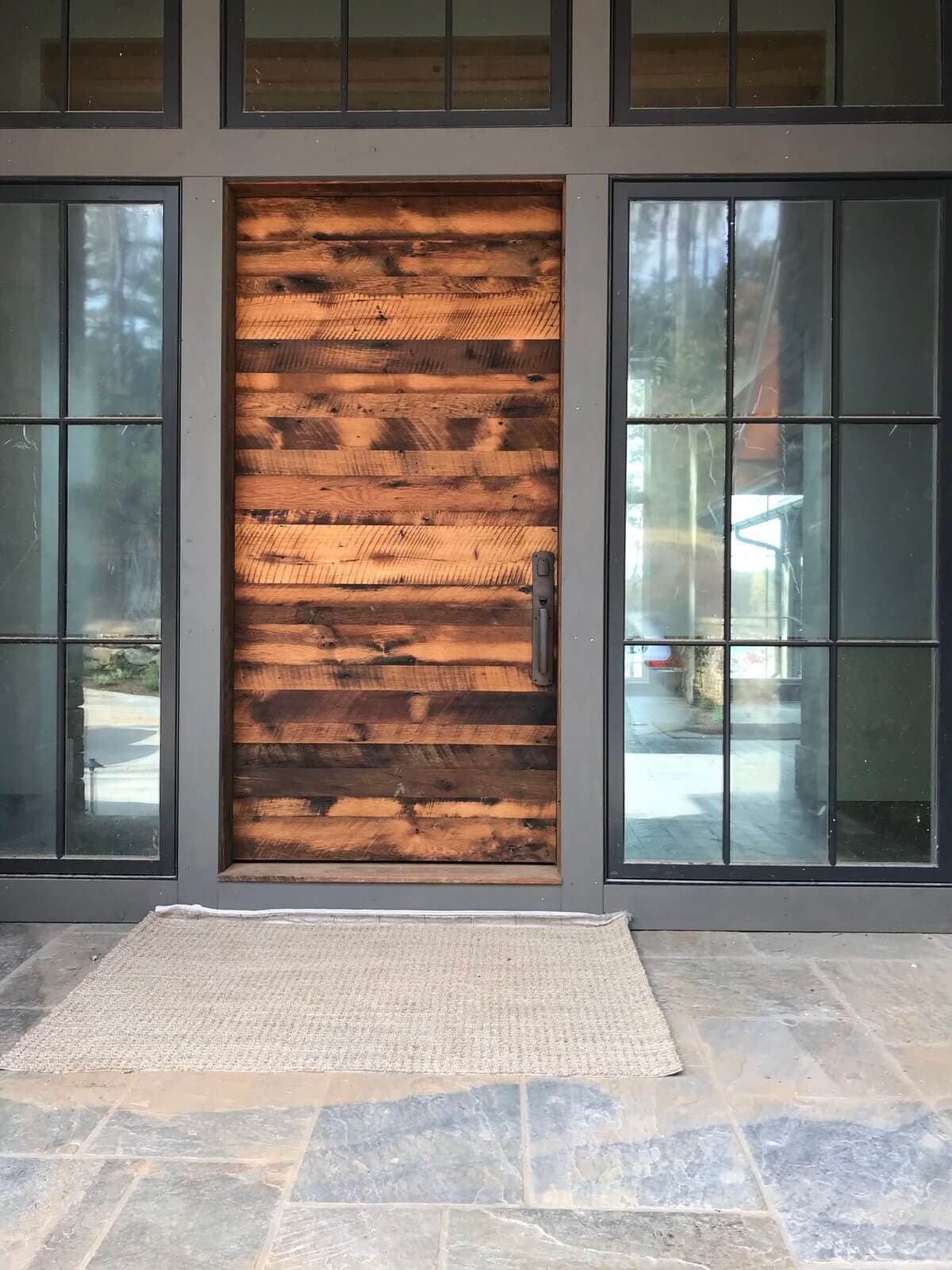 PREHUNG DOORS
The right doors can really set the design theme to your house. Whole Log Reclaimed can create fine prehung interior doors for all the rooms of your home or stunning entry doors to greet your guests. Many of the doors we make are traditional 5 panel prehung interior doors or craftsman style entry doors with panes of glass on decorative mullions. A great wood for these is reclaimed old growth heart pine that is very stable with fantastic, tight grain patterns. We can also create modern style solid core prehung doors with reclaimed wood skins pressed to them in a myriad of different patterns and designs.
Our reclaimed wood prehung doors generally come with hinges and bored to your specifications to accept a lock and handle set. We will work with you to make sure the hinge color and finish match the rest of your hardware or we can supply a full set of hardware including thresholds. Custom built prehung doors from Whole Log Reclaimed are built with expert craftsmanship to stand the test of time from antique lumber that is well seasoned and has unequaled beauty.
Call or message us today to start the design process of your reclaimed wood doors!