One-of-a-kind Fireplace Mantels Create Inspired Interiors
Whole Log Reclaimed reengineers old wood to produce beautiful modern mantels that
add warmth and character to home interiors.
RECLAIMED WOOD MANTELS THAT BRING HISTORY HOME

Whole Log Reclaimed creates wood mantels using old beams and timbers that were originally harvested over a hundred years ago. Reclaimed wood is wood salvaged from old factories, barns, and ships that is reworked and transformed to use in modern spaces today. By utilizing reclaimed wood for a fireplace mantel, you literally
add history to your place.

Choosing reclaimed wood for fireplace mantels is an important consideration since reclaimed wood has already slowly seasoned in place over many years without kiln drying. Newer and less stable wood choices may have a tendency to dry and twist even after years of initial use.
The reclaimed wood we choose for mantels has been carefully culled and additionally kiln-dried at high heat to kill any bugs that might have found refuge there. The final wood mantels are one-of-kind accents that add both history and warmth to fine and rustic interiors.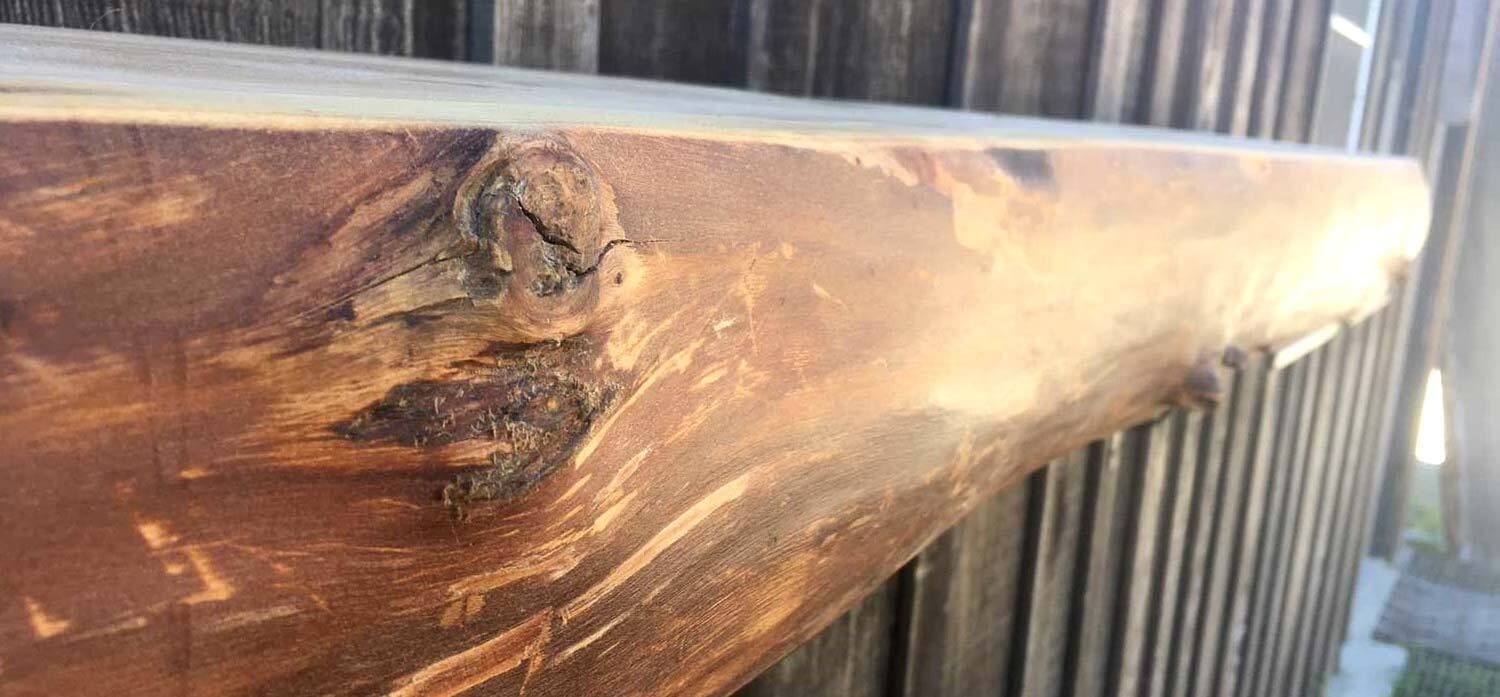 CHOOSING THE RIGHT RECLAIMED WOOD MANTEL FOR YOUR HOME
Whole Log Reclaimed works closely with homeowners, builders, and architects to discuss mantel size, dimensions, and aesthetics to ensure you get the best reclaimed wood mantel for your project.
Rustic
Rustic mantels focus on the rugged features of a wood piece in its naturally evolved state and include hand hewn, live edge and
natural patina reclaimed surfaces.
View Spec Sheet
Learn More
Craftsman
Craftsman Mantels have undergone more machine refinements and custom details from craftsman hands. They include floating mantels, finger jointed mantels, charred or Sugi Ban, rippled or surfaced 3 and 4 sided mantels, and all custom mantels requests.
View Spec Sheet
Learn More
ADDITIONAL CONSIDERATIONS FOR WOOD FIREPLACE MANTELS
When considering whether to add a reclaimed wood mantel above your fireplace, there are several key questions to ask.

Size: How large are the rooms where you'll be placing the mantels?
The size of your reclaimed wood mantel should be relative to the size of the room it's going into, unless of course, you want it to make a really big statement in a smaller room. Consider whether you want the mantel to be the focal point of the room or a piece that ties the room together.
Style: What is the aesthetic of the room(s)?
There are many options when it comes to the appearance of reclaimed wood, which means reclaimed wood mantels can embrace many interior design styles. For a rustic look, consider live edges, or hand-hewn wood. If your living space is more modern, you might consider a sanded and smooth or rippled finished surface.
Function: Will it frame a fireplace or be a floating mantel?
Unlike mantel surrounds, floating mantels are unattached and independent from fireplaces or any base support. They can be solid wood or hollow box mantels that contain utility components such as outlets and speakers, but they do require installation forethought.

Room Elements: Against what kind of wall will your mantel hang?
Installation against wood or sheetrock will be different when against stone or brick.

Let's Get Started!