Reclaimed Wood Paneling and Wall Cladding
Modern interior walls from old and antique woods.
Wood wall paneling and wall cladding are wall treatment terms often used interchangeably. But while wood paneling implies a series of surface wood panels only, wall cladding may go a step further and describe more intricate wood wall design with the intentional purpose of making a wall or surface look distinguished and appealing to the eye.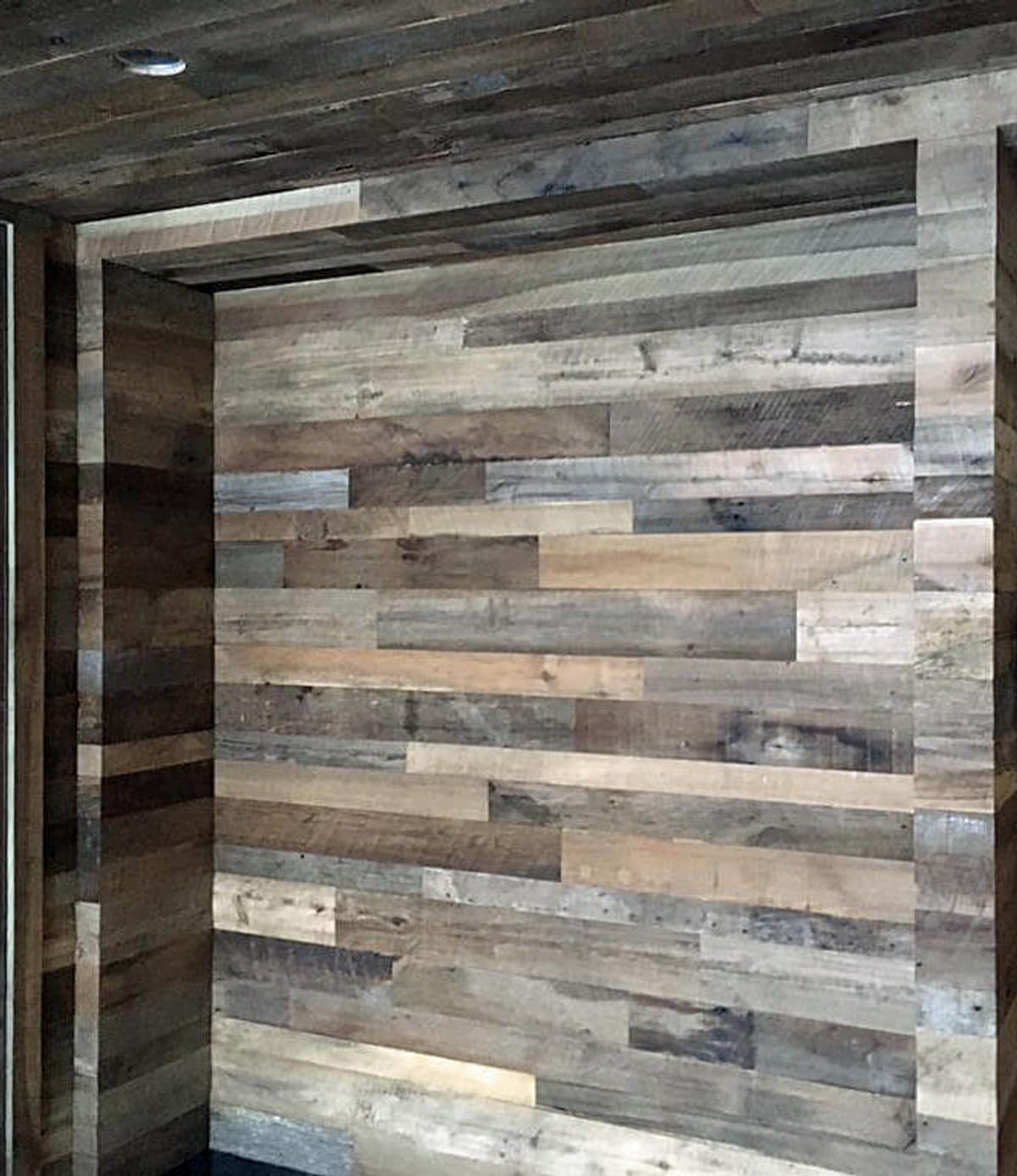 Transform your walls with Rustic or Refined Wall Cladding
Reclaimed wood, with its rustic wood tones and organic textures, is the main ingredient in wall treatments that bespeak new ways that old wood can be interpreted and make bold, contemporary design statements with one-of-a-kind wood planks and panels.
How to Order
Consider the style or aesthetic
Measure your square footage
Give us a call
Whole Log Reclaimed not only supplies reclaimed wood paneling and cladding, we consult on and facilitate every step of the process. We're happy to help you through your design choices and project details, as well as support proper installation.
Contact us