Reclaimed Hardwood Flooring in Mixed Species
Reclaimed hardwood floors blend several species and wood grains for lively one-of-a-kind contrasts.
Wood types used in these unique hardwood floors may include: Ash, Beech, Birch, Chestnut, Elm, Hickory, Maple, Oaks, Poplar or Sycamore.
AVAILABLE EITHER SOLID OR ENGINEERED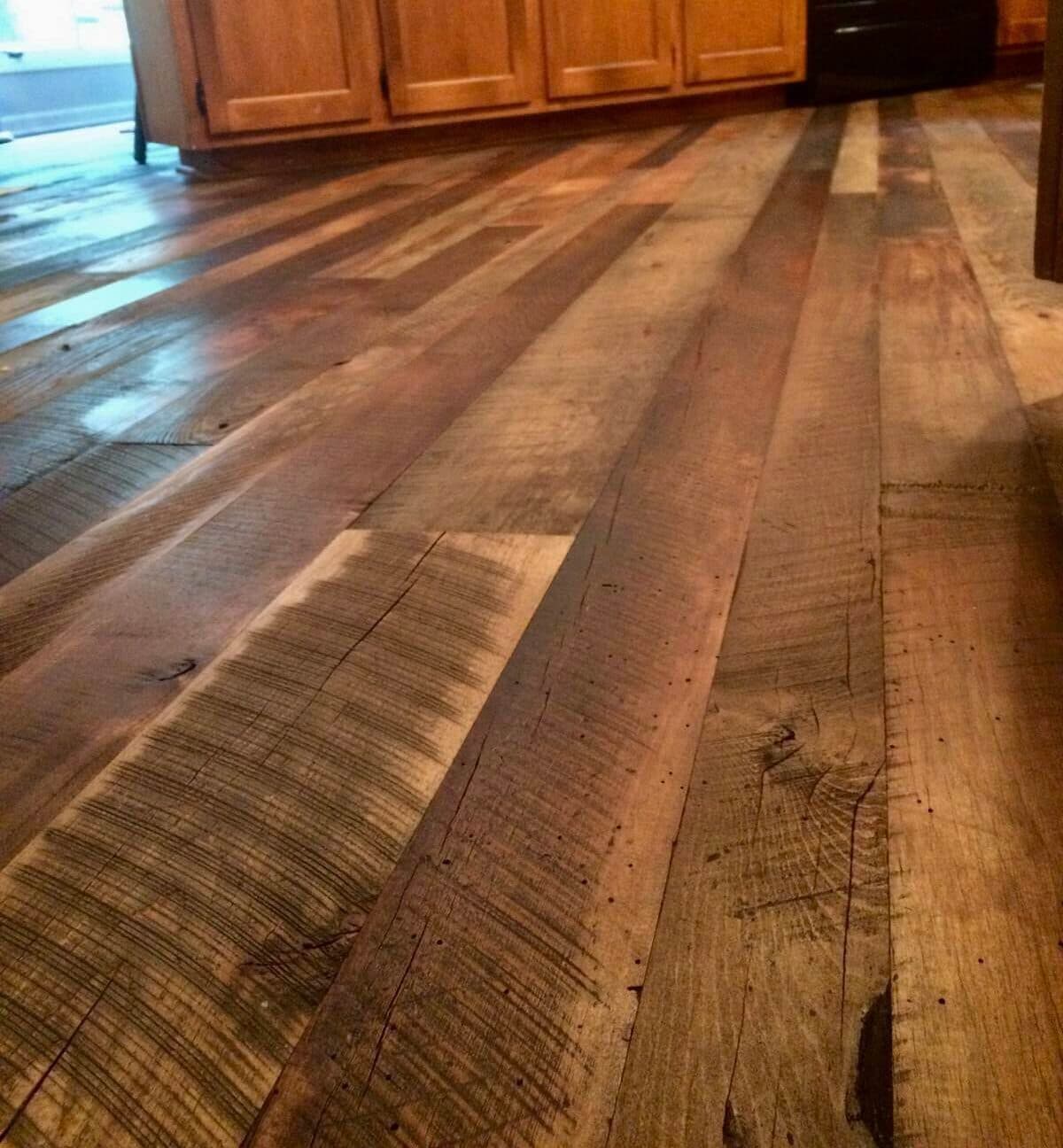 Reclaimed Hardwood Flooring Options
Our reclaimed mixed hardwood flooring typically includes three or four reclaimed wood types that may not have flourished as widely as Heart Pine and Oak, so are not usually recovered or stocked in large quantities. By special request, we do create single species reclaimed hardwood floors when these special wood types are available.
Rustic Hardwood Flooring with Carolina Character
Our Carolina Character floor type is distinguished by its rustic and antique look and feel. Perfect for a restored barnwood floor aesthetic.
View Spec Sheet
Request a Quote
Rustic Hardwood Flooring in smooth, refined Carolina Classic surfaces
Carolina Classic flooring surfaces have a smoother finish and less pronounced texture.
View Spec Sheet
Request a Quote