Pony up!
Few materials are better to lean on when you are having a few cocktails with friends than reclaimed wood that has seen centuries' worth of history. Conversations are struck by remarking on the beauty of the aged patina or how a randomly placed glass can magnify the old growth grain patterns that you only see in antique lumber.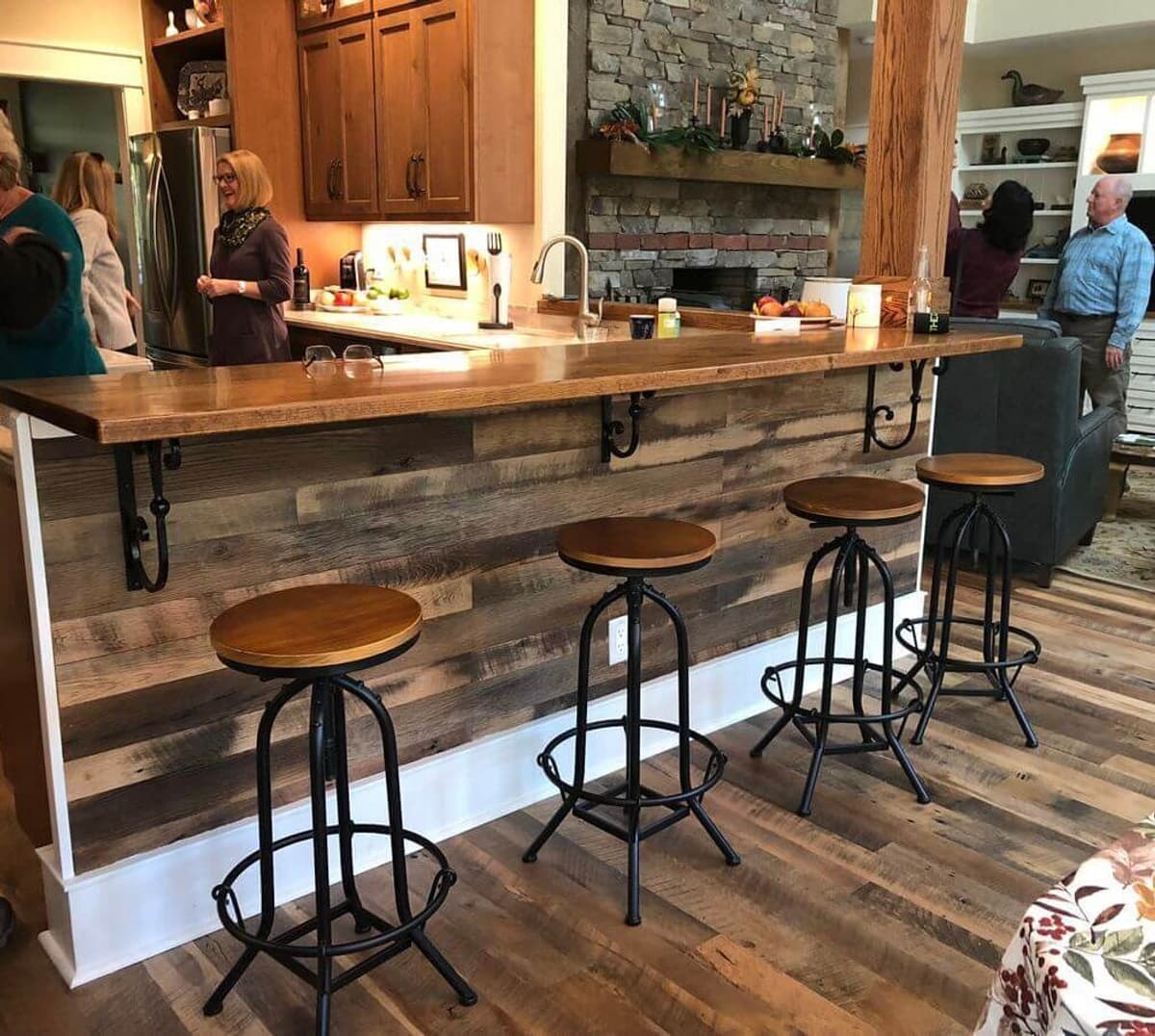 One-of-a-kind
At Whole Log Reclaimed, we can fabricate a one-of-a-kind reclaimed wood bar top for your restaurant, bar, or for your home. Reclaimed lumber has the durability and character to stand up in commercial settings and the beauty to make your own personal rec room or lounge a place in which all your friends and neighbors will want to hang out.
VOC-Free
Spills are no problem with the eco-friendly, VOC-free finishing oils we use that are easy to maintain and repair so your bar will always look fresh. We can also supply reclaimed wood cladding for your wall supporting your bar or back bar area.

Call Whole Log Reclaimed today to start designing your reclaimed wood bartop!