To Assure Complete Satisfaction to Our Customers...
All reclaimed wood products are guaranteed to meet or exceed style and grade descriptions.
For guidelines and helpful information that support all aspects of a pleasant buying experience, please refer to our Sale and Purchase Agreement.
PURCHASE SATISFACTION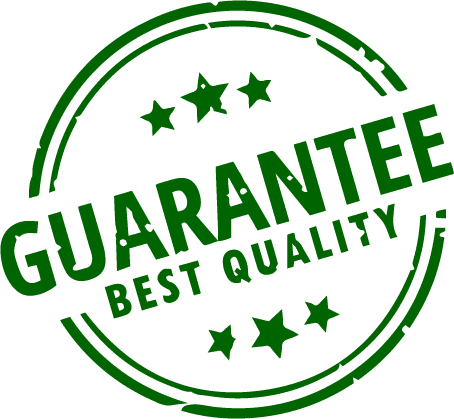 Our number one prerogative is to represent our products accurately and maintain the high-quality standards our customers can rely on. Unless otherwise specified, customers can expect all square footage to be in usable lengths and fully defected, and all product grades to equal or exceed descriptions.
To ensure Purchase Satisfaction: Customers are reminded that the nature of reclaimed wood guarantees imperfections which do include splits, cracks, holes and mortise pockets, that may need plugs or minor repair to beams and mantels. If imperfections are not appropriate for your order, adjusted pricing and additional statements regarding this must be included on your sales invoice, which is the customer's responsibility to verify.
Please Note: It is the responsibility of the customer or the customer's representative or agent to inspect all products upon receipt or delivery, and advise us immediately of any shortages, defects or damage.

ENGINEERED WARRANTY EXCLUSIONS
Damage due to water or moisture, including but not limited to damage resulting from broken or leaking pipes, damp mopping or weather conditions or natural disasters, are excluded.
PRODUCT GUARANTEE
Before installation and up to thirty (30) days after your product arrives, Whole Log Reclaimed will refund or replace any part of your order if you are not completely satisfied.
If products are returned, a 15% restocking fee may apply and the product returned in original form and packaging.
This Guarantee does not extend to Closeouts, Specials and "as-is" material, which may not conform to our established style and grade descriptions, or which has not been defected into fully usable square footage.
For guidelines and helpful information that support all aspects of a pleasant buying experience, please refer to our Sale and Purchase Agreement.

ENGINEERED PRODUCTS WARRANTY
Installation and maintenance guidelines are on our website and represent general industry practices. A licensed contractor or certified installer should be consulted regarding the specifics of all projects if there are questions.
Prior to installation, if there are questions regarding specs or defects, contact us immediately to discuss any concerns.
In the unlikely event that any part of an engineered product should delaminate, Whole Log Reclaimed, at its sole discretion, will replace specific defective material at no cost to the original purchaser, excluding any labor involved.
Whole Log Reclaimed further warrants that it's engineered flooring products, when properly installed over a radiant heat subfloor and according to Whole Log Reclaimed installation instructions, with subfloor surface temperatures not exceeding 85 degrees, will not buckle, cup or warp.