Reclaimed Wood Accent Walls Transform Home Interiors
Reclaimed wood accent walls make a statement and add unique, rustic distinction to residential or commercial interiors of all sizes. Accent walls create spatial depth and add visual character through the eye catching nuance of reclaimed wood patterns.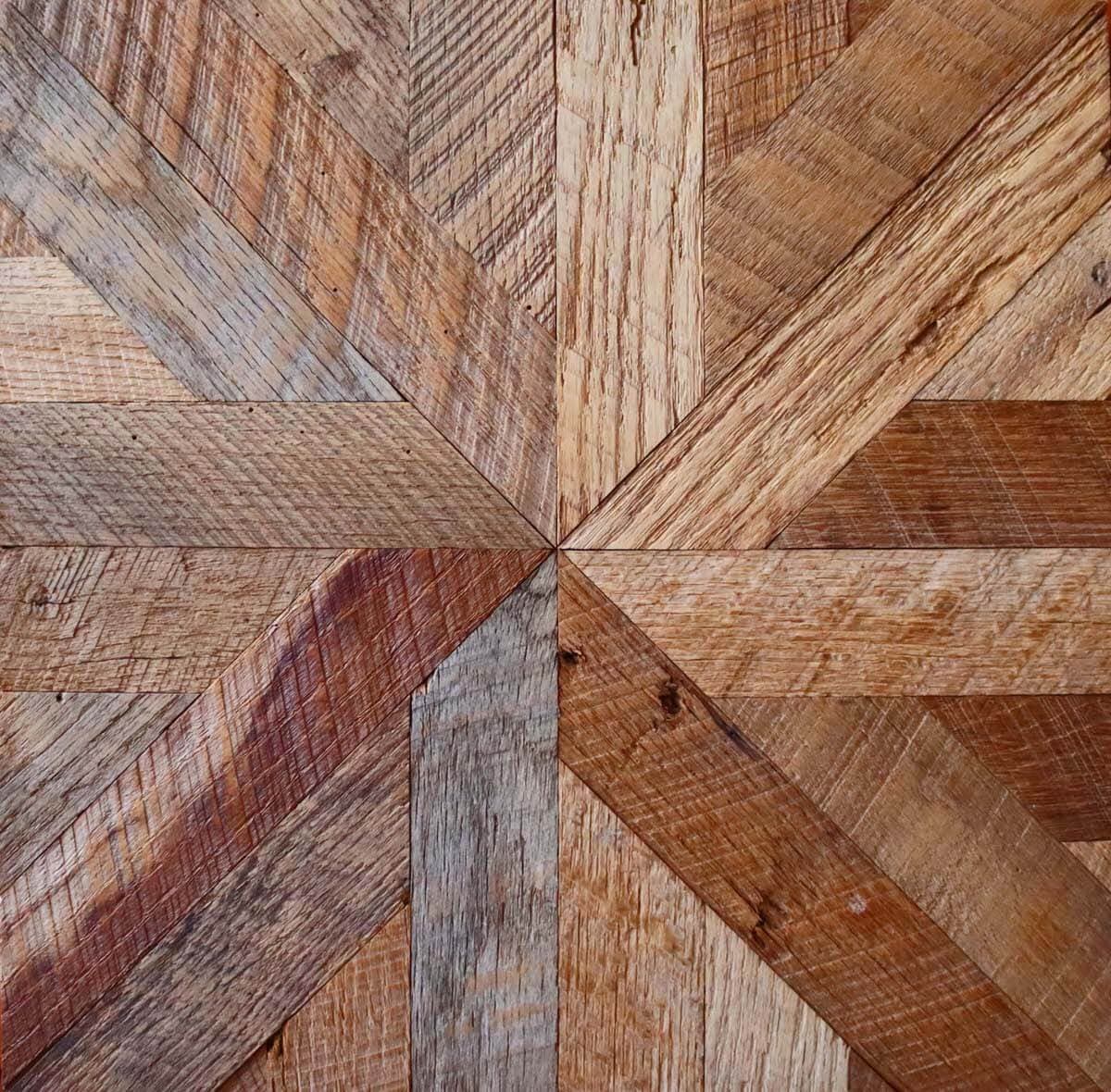 Transform Spaces
Bedrooms - Wood accent walls can be installed partially to create a rustic headboard or fill an entire wall to create contrast.
Living Rooms - Living rooms or family rooms get some of the most traffic in any home, so adding accent walls can add some much needed atmosphere or update the overall aesthetic and feel of the space.
Kitchens - Kitchen accent walls are for creatives and bold designers. There are many options for where to utilize wood accent walls, from backsplashes to islands.
Bathrooms - Bathroom accent walls may require extra consideration because of moisture. We offer a WOCA oil surface finish that penetrates porous wood surfaces and offers some moisture protection. It can be easily refreshed as needed.
Office spaces - More and more people are working from home. It's time to upgrade your office space with modern reclaimed wood accent walls that will add visual appeal and, no doubt, productivity.
Reclaimed Wood Textures Create Refined and Rustic Accent Walls
Reclaimed wood and barnwood is especially suited for the rustic accent wall aesthetic. Wood creates a mellow, cozy feel for interiors and when you choose reclaimed wood, you have additional material choices and color variations. Reclaimed barn wood accent walls are particularly popular.
Wood textures can vary from smooth and distressed to rugged and raw. The colors range from dark gray to light brown and all the hues in between.
Accent Walls from Whole Log Reclaimed
Depending on the accent wall style and location you're interested in, our reclaimed wood accent walls may be delivered as individual planks or boards, or wood wall panels or tiles.

Accent wall choices include, but are not limited to:
Either horizontal or vertical accent wall orientation
Rustic multi-colored beadboard wood walls
3D wood block tiles
Geometric and herringbone wall panels
Accent wall finishes can include non-toxic, VOC-free plant-based wood oil that creates a low luster finish.

Get Started
Our team of woodworking professionals is happy to help you determine which reclaimed wood style and texture is right for your space and accent wall. We work with homeowners, home builders, designers, and architects, to ensure each accent wall project results in the desired aesthetic and quality.

While we do not offer installation, our team has over 30 years of experience and can coordinate with and support proper installation, as well as advice on installation costs.

STEP 1: Measure your wall