Classic Hardwood Floors - Refined Carolina Classic Smooth Style
To create the refined look of Carolina Classic Wood Flooring, old wood boards and timbers are sliced and planed and lusty old-growth wood grains emerge. Smooth-planed and distinctive, they reveal the mystery within the wood.
The hallmarks of these classic hardwood floors are intricate grain patterns and naturally rich color tones that are a great complement to smooth lustrous surfaces. If you're looking for a beautiful wood floor that's more refined than rustic, Carolina Classic smooth planed floors are the choice for you. These floors bring warmth and integrity to any space through the repurposing of historic and well seasoned reclaimed wood.
AVAILABLE EITHER SOLID OR ENGINEERED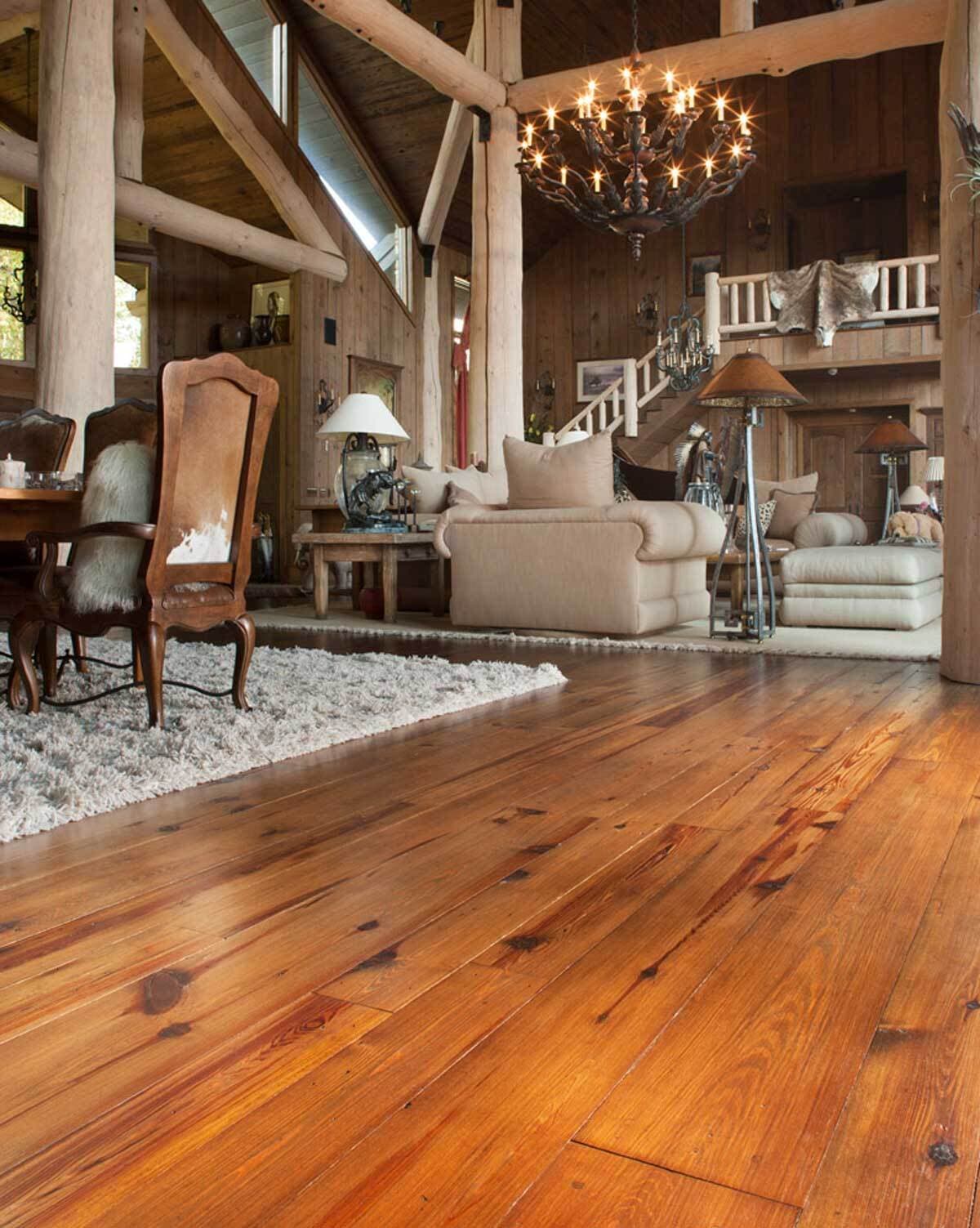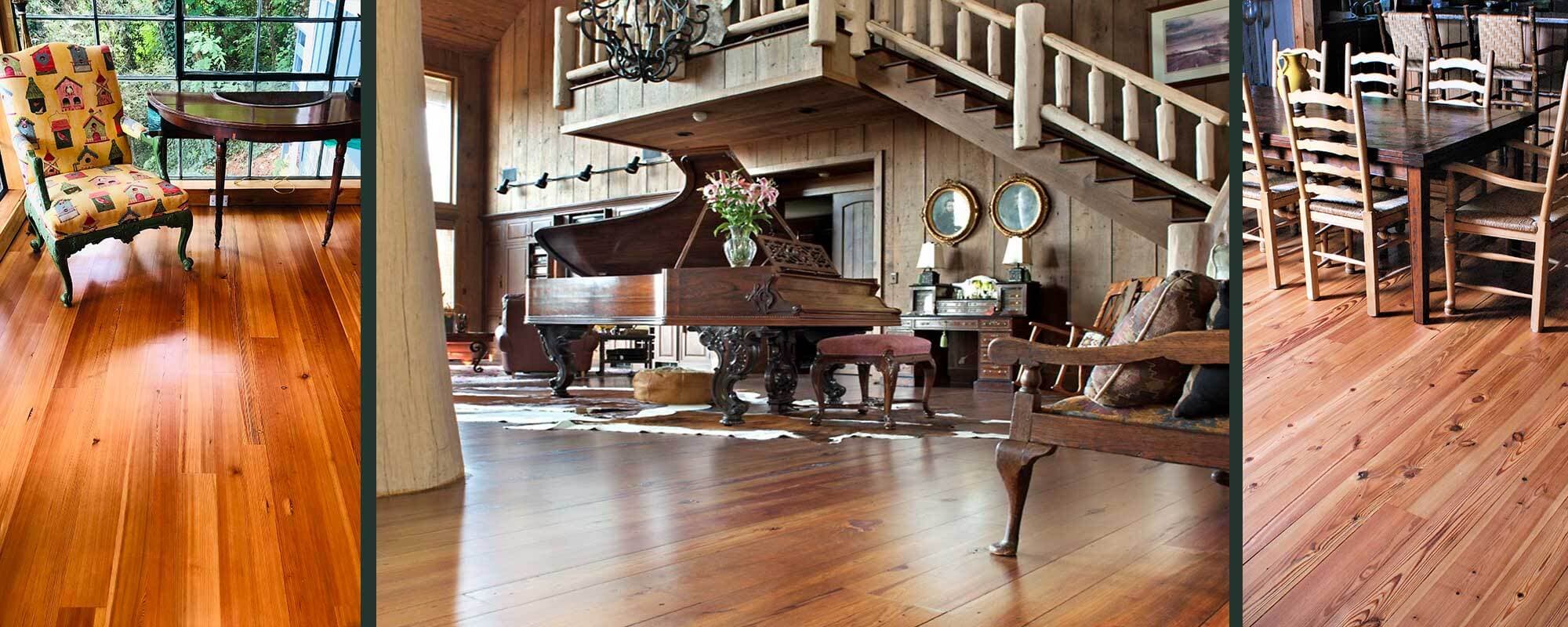 Classic Wood Flooring Options
Carolina Classic wood floors are a more refined option than our Character floors.

Antique Heart Pine, available in 3 grades, offers a rich, warm aesthetic and can have minimal irregularities depending on the grade, while Oak and Mixed Hardwoods will retain the typical qualities of reclaimed wood such as nail holes, non-structural cracks, and dense grain, even when planed smooth.

Vertical Grain Heart Pine Wood Flooring
Tight, straight-grained quartersawn flooring. Rich, warm tones with 'clear' grade available upon request, is generally free of nail holes and with minimal, small knots. Over 90% heart content.
View Spec Sheet
Request A Quote
Plain Sawn Heart Pine Wood Flooring
Gracefully arching grain patterns that have been sawn parallel to the growth rings. Rich, warm tones with over 90% high heart content and may have knots and a few small nail holes.
View Spec Sheet
Request A Quote
Cabin Grade Heart Pine Wood Flooring
A mix of vertical and plain sawn grains that have a lower heart content than higher grades, more sapwood and wider grain. Non-structural cracks, frequent nail holes and large knots are possible in this more economical grade.
View Spec Sheet
Request A Quote
Antique Oak Wood Flooring
Smooth planed old wood flooring with nail holes, knots, old-growth grain and well-seasoned color. Standard floors are a mix of Red and White Oak, though specifically Red Oak or White Oak (with a surcharge premium) is available upon request.
View Spec Sheet
Request A Quote
Mixed Hardwood Flooring
Blend of reclaimed Hardwood boards in this special one-of-a-kind floor. The grain variations and a range of color tones add contrast. Species possible include: Ash, Beech, Elm, Chestnut, Hickory, Maple, Poplar and more.
View Spec Sheet
Request A Quote
Need help with installation?
While Whole Log Reclaimed does not offer direct installation services, we're happy to provide resources and support to homeowners and builders to ensure proper installation.
Watch Video