Oak is the standard by which all other wood species are measured for hardiness and durability, which is why Oak is a top choice for reclaimed hardwood flooring.
Antique Oak was one of the mighty trees of the virgin American forest. They didn't grow as large and tall as Heart Pine, but they were abundant and durable and as popular for reclaimed Oak flooring today as they were 100 years ago as beams in barns.
AVAILABLE EITHER SOLID OR ENGINEERED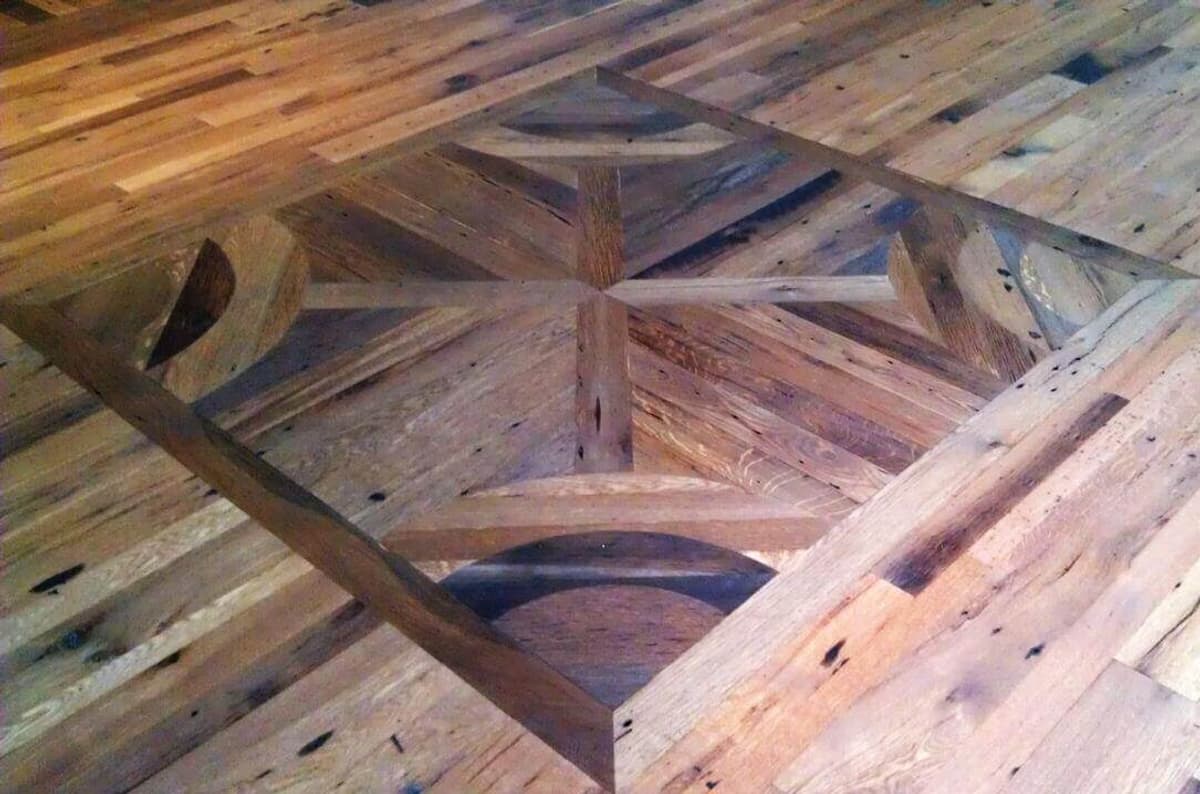 Rustic Oak Floors with Carolina Character
Rustic Oak floors are some of our most popular products. When sourcing wood for them we look for good natural patina, which refers to the old wood surface and how well it has aged. Not all wood surfaces age gracefully. Some folks call this natural patina "dirty top", which indeed it is.
But with the right amount of planing and sanding during production, a measure of patina is sheared away and some portion of grain is revealed along with gently burnished distressed natural patina. Once installed, your reclaimed Oak floor can be sanded in place to achieve the ultimate surface finish you envision.

Antique Oak Flooring - A Carolina Classic
True antique Oak flooring is generally perceived as smooth and refined with an accent on the grain rather than patina. When the rugged outer surface is sheared away, the smooth surface reveals rich inner grains more deeply colored than found in Oak floors of recent vintage.
For some customers, the subtle differences of White Oak - its grain and delicate saddle brown and smokey grey contrasts - are worth its higher costs along with its narrower availability. Whole Log Reclaimed does offer choices in reclaimed Oak flooring, though most of our floors are created with a combination of both Red and White Oak.


Rustic Oak Flooring Benefits from Whole Log Reclaimed

Hardiness: Oak is the standard by which all other wood is compared
Variety: All Oak doesn't look the same and we offer several species to ensure you get the right look for your residential or commercial space
Color: Oak lends itself to a range of colors and includes trending saddles browns and smoky greys
Our Experience: We're experts at species ID and understand what separates the White Oak from the Mixed, in product and price