Heirloom quality reclaimed wood tables, crafted to last.
We custom craft table tops or full tables utilizing antique, old-growth lumber that has character that is hard to beat. Any of our reclaimed wood table tops can be finished with environmentally friendly, VOC-free finishing oils that look great and are easy to maintain and repair. If you have a need for a table at your home, office, or restaurant, we can create a piece of functional art that will be cherished for generations.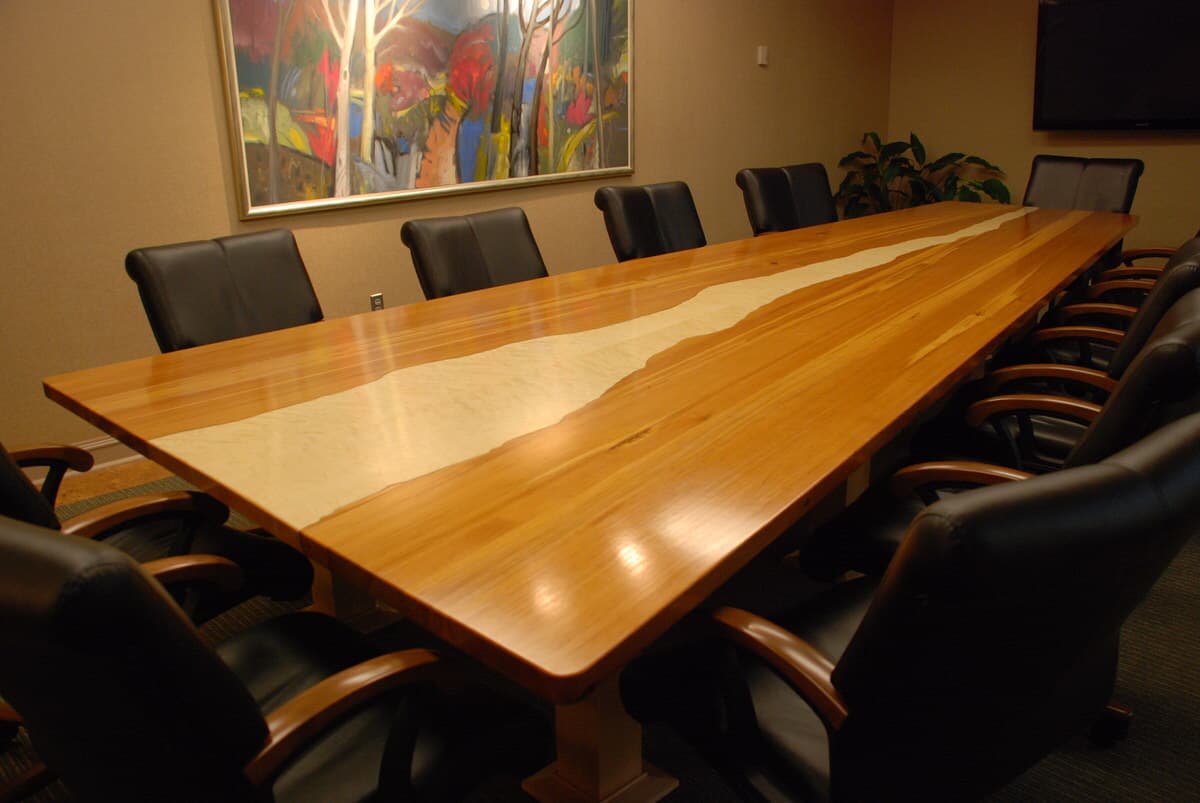 For the Home
There is a myriad of uses for salvaged wood tables in your home. We can create a rustic barnwood coffee table for your living room that will start conversations about the wood's centuries-old origins or a smooth butcher block hardwood desk top that can take the abuses of daily work from home with a much richer aesthetic than a run of the mill laminate desk. If your taste is a french country trestle style dining table with breadboard ends, or a live edge table with an industrial steel base, we will work with you to craft a piece of history for your home.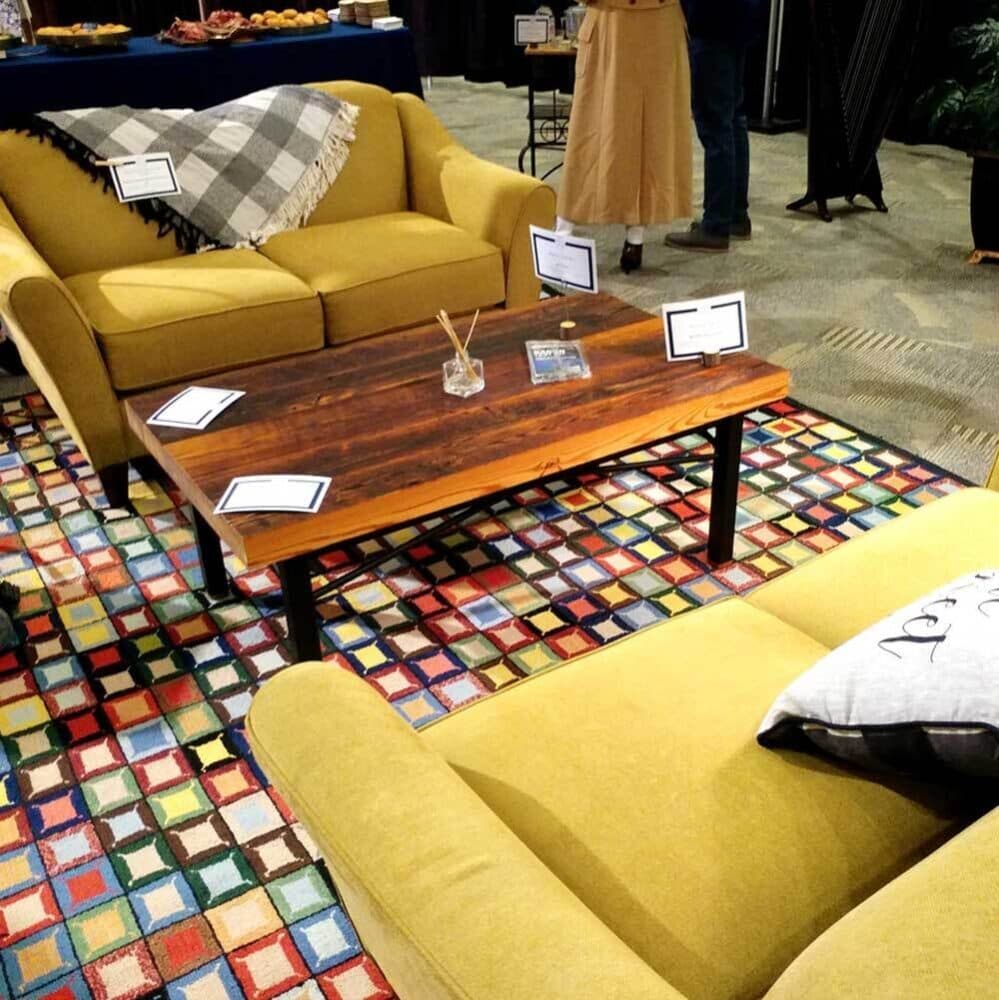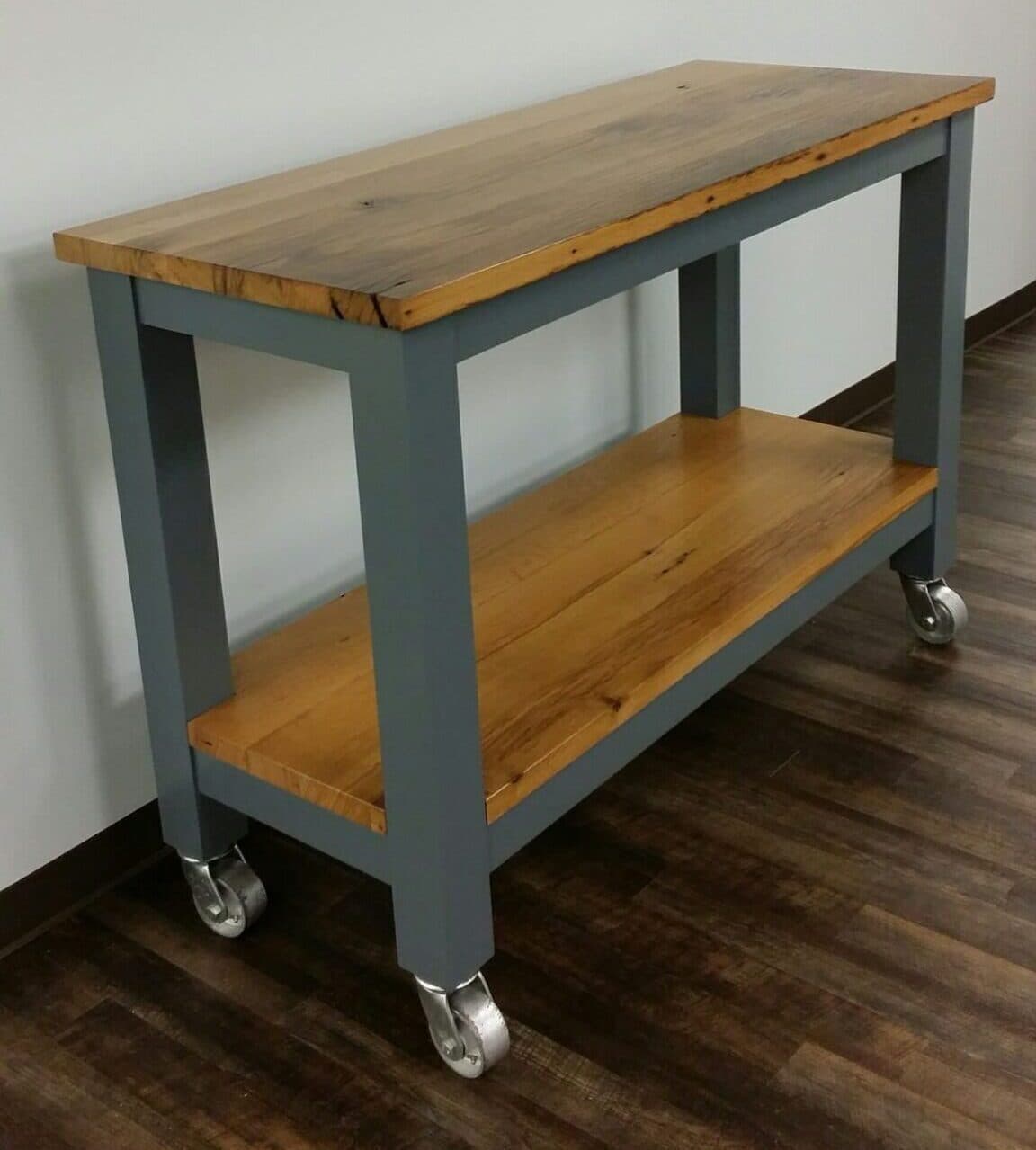 For the Office
Whether your office needs some eye-catching tables for your reception area, work tables with a bit of class or character, or a large reclaimed wood conference table to impress your clients, Whole Log Reclaimed can supply your office with reclaimed wood crafted to meet form and function.

For Restaurants
If your restaurant needs a down home feel with tables made from reclaimed barnwood for the dining area or a rustic bar table, we can supply tables made from genuine material that make your guests feel like they are dining in another era. However, if you want a more upscale look, but wish your guests to know you care about environmental sustainability, we can provide sleek, smooth planed reclaimed wood table tops that do not contribute to deforestation, at least not this century.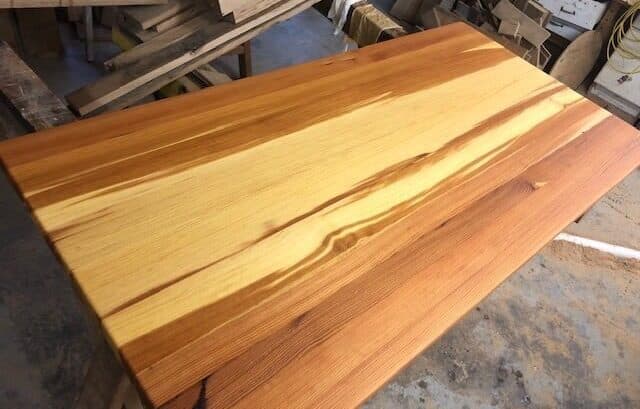 Call or message us today to start the design process of your reclaimed wood tables!