With your cut list, style and species selections, we can provide material that will make your project turn out like none other.
If you are a builder, craftsperson, or weekend warrior, Whole Log Reclaimed supplies reclaimed boards for customers to fabricate doors or cabinets themselves. We can supply rough stock or mill the wood to your specifications. Reclaimed wood applied to plywood cabinets can transform a mundane project into something spectacular. We can supply you with solid boards, ¼" thick veneers to clad your work, or even supply sheets of plywood with reclaimed wood veneers already laminated to it with our hydraulic press.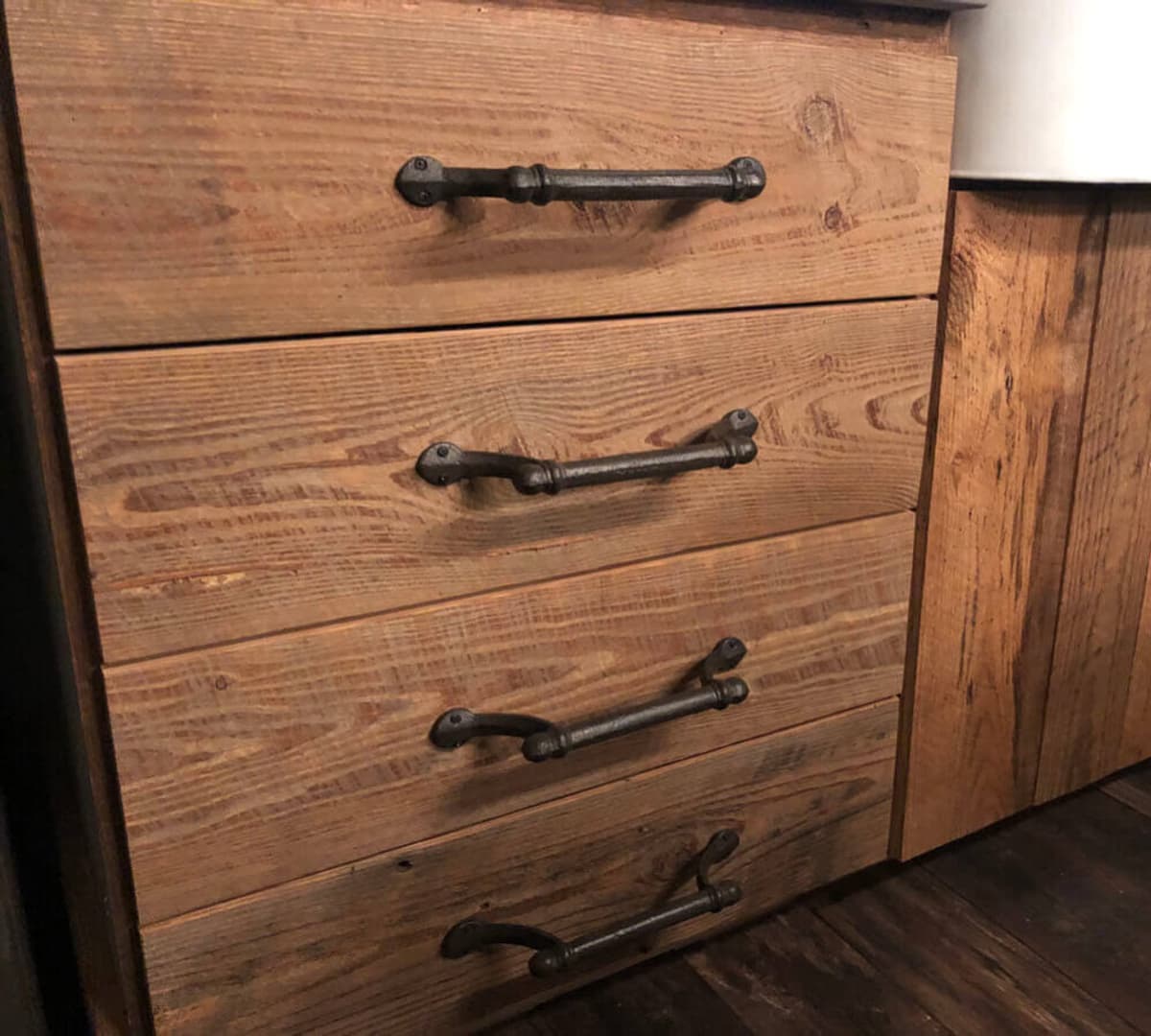 We offer a range of species and styles
The most popular species are antique Heart Pine and Oak, but we can supply many others including Elm, Ash, Beech, Maple, and wormy Chestnut, depending on availability. A very nice look is created when a mix of species is used and does increase availability, especially with large projects. We can supply the material with original surface, skip planed, band sawn or planed smooth.
Besides just for doors and cabinets, we can supply raw and partially processed materials for many building projects you may need to complete. Give us a call and tell us what your project is and we can suggest the right reclaimed materials to make it come out fantastic.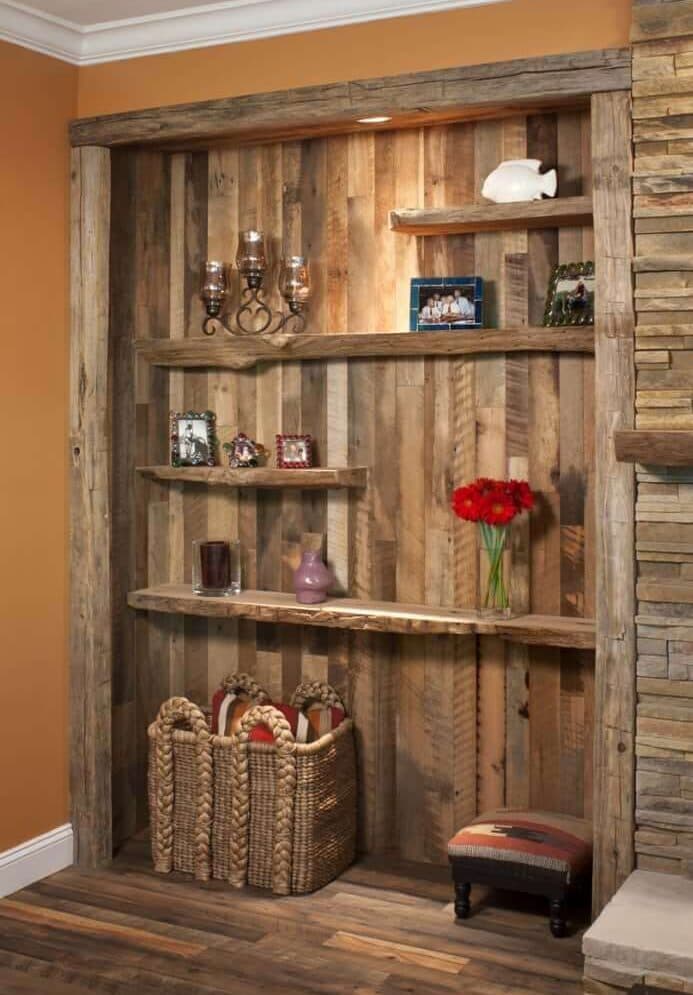 Call or message us today to start the design process of your reclaimed wood door and cabinet stock!